Larkin Hospital Palm Springs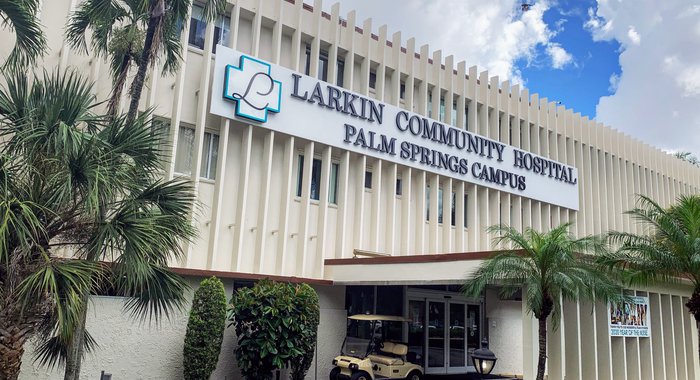 Information
Address: 1475 W 49th Pl., Hialeah 33012 FL.
Phone: 305-558-2500
Fax: 305-816-1981
Amenities
About
Our Palm Springs Campus is a 247-bed full-service acute care hospital located in a 15-acre campus in Hialeah, Florida, and includes a seven-story Medical Office Building. This hospital is a designated Primary Stroke Center.
We offer acute care and inpatient and outpatient treatments and procedures spanning dozens of specialties. Our 24-hour Emergency Room can respond to any emergent case, and we can then see our patients through every stage of their illness and recovery. Our patients can expect an empathetic and educational approach to their individual healthcare needs.
Residency & Fellowships
We also offer postgraduate training to physicians in 23 specialties and a Podiatric Medicine and Surgery Residency Program. Please visit our Graduate Medical Education site for a complete list of specialties.
Search for Services Provided at Larkin Hospital Palm Springs
No results found, please try other terms...