Vascular Center at Larkin
Experience You Can Depend On.
The Vascular Center
The Vascular Center at Larkin is a state-of-the-art facility with two convenient locations in Hialeah and South Miami, Florida. Many of the procedures we perform are minimally invasive surgeries that typically allow for more rapid recovery and return to daily activities. Our board-certified vascular surgeons have decades of surgical and academic experience including extensive clinical research and publications regarding traditional and endovascular surgery.
Services
Aortic aneurysm and dissection
Balloon angioplasty
Endovascular abdominal aortic aneurysm (AAA) repairs
Endovascular Surgery
Limb Salvage
Minimally invasive catheter procedures to unblock blood vessels
Neck artery repair (to prevent stroke)
Peripheral Nerve Surgery?
Stent-graft repairs
Varicose vein removal
Vascular bypass surgery of the extremities
Vascular Surgery
Facilities
Vascular | Larkin Health Please Visit or Call The Following Facilities.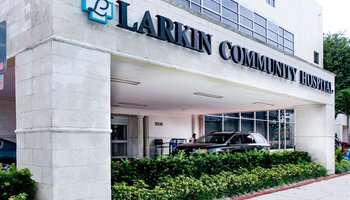 South Miami Campus
Larkin Hospital South Miami
7031 SW 62nd Ave. South Miami, 33143.
Tel: (305) 284-7500 | View
Hialeah Campus
Larkin Hospital Palm Springs
1475 W 49th Pl.. Hialeah, 33012.
Tel: 305-558-2500 | View
Physicians
Physicians Treating Vascular | Larkin Health.