Treating Acute & Chronic Kidney Disease
At Larkin Health Systems
Evaluate and Treat Kidney Diseases
At Larkin Health Systems we offer Nephrology services for all patients that suffer from kidney diseases. We evaluate and treat renal patients with acute and chronic conditions in a compassionate and caring manner. Our team approach is classic of academic hospitals, where healthcare excellence is at the forefront. There are several diseases of the kidneys that cause a variety of symptoms. We have the diagnostic tools to help our patients treat their kidney disease and relive their symptoms. If you have been diagnosed with kidney disease, are on dialysis, or are experiencing any of the symptoms listed below, please don't hesitate to contact us for more information.
Appointments & Inquires
Call or click for an in-person or virtual visit.
Diseases of the Kidney
Acute kidney injury (elevation of creatinine)
Chronic kidney diseases (inpatient/outpatient)
Obstructive uropathy (difficulty voiding or obstruction)
Kidney stone prevention and treatment by urology
Diabetic nephropathy (diabetic kidney disease)
Hypertension and resistant hypertension
End stage kidney disease on hemodialysis
Peritoneal dialysis patients
Kidney transplant patient management
Hypertensive kidney disease
Glomerulopathies and glomerunephritities
Acute interstitial nephritis
Podocytopathies
Endotheliopathies
Antibody mediated damage
Immune complex mediated damage
Complement mediated diseases
Renal cell carcinoma
Hyponatremia (low sodium)
Hyperkalemia (high potassium)
Hypocalcemia (low calcium)
Hyperphosphatemia (high phosphorus)
Kidney biopsy for nephrotic patients
Renal artery stenosis
Anemia of chronic disease
Symptoms Associated with Kidney Disease
Fatigue
Mental status changes
Shortness of breath
Lack of urination volume
Extremely foamy urine
Blood in the urine
Infections in the urine (recurrent)
Polyuria (excessive urination)
Diagnostics
Kidney ultrasound
Bladder ultrasound
CT scan of the kidney
Kidney biopsy
Renal lasix scan
Ultrasound Doppler of the renal arteries
Facilities
Nephrology | Larkin Health Please Visit or Call The Following Facilities.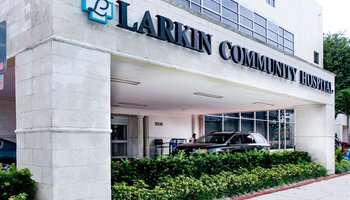 South Miami Campus
Larkin Hospital South Miami
7031 SW 62nd Ave. South Miami, 33143.
Tel: (305) 284-7500 | View
Hialeah Campus
Larkin Hospital Palm Springs
1475 W 49th Pl.. Hialeah, 33012.
Tel: 305-558-2500 | View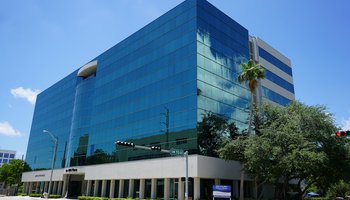 South Miami Campus
Larkin Outpatient Multi-Specialty Center
7000 SW 62nd AVE Suite.600. South Miami, 33143.
Tel: 305-284-7577 | View
Physicians
Physicians Treating Nephrology | Larkin Health.