Diagnostic Imaging (Radiology)
Home »
Diagnostic Imaging (Radiology)
LARKIN IMAGING CENTERS
Get the peace of mind you deserve at Larkin Health Systems.
Diagnostic and Interventional Radiologists
Larkin Community Hospital offers state of the art imaging technology with board-certified Diagnostic and Interventional Radiologists. Our imaging centers are conveniently located on our South Miami Campus and Hialeah Campus to better serve your diagnostic needs.
We provide a wide range of imaging services, which include Angiography, PET/CT, MRI, Ultrasound, Nuclear Medicine, and Cardiac imaging.
The Imaging Center at Larkin Community Hospital staffs competent medical professionals and board-certified radiologists that can meet your medical needs.
What is Interventional Radiology?
Interventional radiology is the minimally invasive treatment of conditions like cancer, using imaging tools like CT Scans, MRI's, and Ultrasounds. These techniques directly target the affected areas, so that the treatment is administered only where you need it, and can thereby eliminate the adverse effects associated with having major surgery or chemo. Interventional radiology can be used to treat a number of conditions like blood clots, gallbladder stones, kidney stones, and cancer. 
Cutting Edge Technology
Our imaging technology assists our medical staff in properly diagnosing your condition and establishing a treatment plan designed for you. Our patient portal easily allows you to access your images so no matter where you choose to go for care, your images are at the touch of your fingers.
In our ongoing uncompromising commitment to the most up to date technology Larkin Imaging Centers is equipped with the newest 1.5 Tesla High Field strengh MRI Systems in the medical industry.
GE BrightSpeed CT
Multislice technology offers rapid imaging as well as the ability to perform CT angiography and multi-planar reconstructions routinely.  Both physicians and nurses are present in the facility, facilitating safe contrast-enhanced imaging in a convenient outpatient setting.
Siemens Symphony Tim 1.5 Tesla Magnetom-Ultra Gradient power class system
General Electric's Signa LX Echospeed Plus 1.5 Tesla – Ultra gradient system
These powerful MR systems provide superb parallel  images in all body parts, including advanced sequences that provide the highest clinical imaging resolution, including unique applications in Breast Imaging. They are all short bore magnets giving patients the feeling of an open environment for those that feel claustrophobic.
Siemens Somatom 16 Multislice Cat Scan, With 3d reconstruction station
Toshiba Asteon Multislice Cat Scan, with 3d reconstruction station
Faster multidetector technology allowing full range of studies, including CTA's.
Toshiba's E-Cam Dual Detector Nuclear Camera
A dual detector camera covering a full range of nuclear procedures, stress tests, bone scans, and thyroid uptakes. This is an open designed camera that offers patients comfort while providing digital high-definition images. All of our stress tests are performed under the supervision of a Board Certified Cardiologist.  Larkin Imaging Centers is also an approved facility to provide I – 131 Thyroid Therapies.
Same Day Appointments & Inquires
Call or click for an in-person visit.
Same day appointments, call us today.
| Service | Larkin Imaging Center South Miami | Larkin Imaging Center Hialeah |
| --- | --- | --- |
| | ✓ |   |
| | ✓ | ✓ |
| | ✓ | ✓ |
| | ✓ | ✓ |
| Holter Monitor | ✓ | ✓ |
| | ✓ | ✓ |
| | ✓ |   |
| | ✓ | ✓ |
| Echocardiogram | ✓ | ✓ |
| Nerve Conduction | ✓ | ✓ |
| Pulmonary Function Tests (PFT's) |   | ✓ |
Facilities
Diagnostic Imaging (Radiology) | Larkin Health Please Visit or Call The Following Facilities.
Physicians
Physicians Treating Diagnostic Imaging (Radiology) | Larkin Health.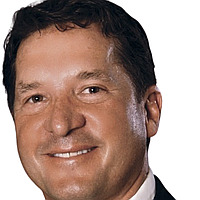 Stephen DePrima M.D.
Neuroradiology , Neurointerventional Surgery , Interventional Radiology
View Profile
---