LARKIN IMAGING CENTERS
CAT Scan (CT)
What is C.T. Imaging?
Our CT Department provides the community with state of the art CAT Scans. A computerized axial tomography scan is more commonly known by its abbreviated name, CAT scan or CT scan. It is an X-ray procedure which combines many X-ray images with the aid of a computer to generate cross-sectional views and, if needed, three dimensional images of the internal organs and structures of the body. Imagine the body as a loaf of bread and you are looking at a one end of the loaf. As you remove each slice of bread, you can see the entire surface of that slice from the crust to the center. The body is seen on CAT scan slices in a similar fashion from the skin to the central part of the body being examined. When these levels are further "added" together, a three-dimensional picture of an organ or abnormal body structure can be obtained.
Same Day Appointments & Inquires
Call or click for an in-person visit.
TOTAL BODY SCAN
CORONARY ARTERY CALCIUM SCORING
BRAIN
NECK
PARANASAL SINUS
ORBITS
FACIAL BONES
THORAX (CHEST)
ABDOMEN
PELVIS
EXTREMITIES
CORONAL SAGGITAL OBLIQUE
MASTOID/IAC'S
DENTA SCAN
NOBLE GUIDE
PITUITARY GLAND
CERVICAL SPINE
LUMBAR SPINE
THORACIC SPINE
CT ANGIOGRAPHY
CTA ABDOMEN
CTA PELVIS
CTA CHEST
CTA EXTREMITIES
Preparation for your CT will depend on the type of exam; a Virtual Imaging representative will call you prior to your appointment to provide specific instructions, and review health and insurance information.
Notify a member of Virtual Imaging's staff if you are nursing or if there is a chance you could be pregnant.
Bring prior X-rays or scans with you to your exam, if instructed.
Please arrive 15 minutes early to verify your registration.
You will lie down on a cushioned table, and once comfortably positioned, the tabletop will move through a gantry (shaped like a big donut), which houses the X-ray tube and a set of detectors.
Multiple, low dose X-rays are passed through the body at different gales. Images are acquired by detectors that measure the X-rays that pass through your body.
The computer processes this information to form an image that the radiologist will review and interpret.
Some CT studies require a contrast material to enhance the visibility of certain tissues or blood vessels. In this instance, you are given an I.V. in your hand or arm. Once the contrast is injected, you may feel a warm, flushed sensation, and experience a metallic taste in your mouth that lasts for about two minutes.
You will receive special instructions if your exam requires you to consume an oral contrast agent (barium sulphate) in advance.
Depending on the type of exam, your CT scan can take anywhere from 10-15 minutes.
Same day appointments, call us today.
Facilities
CAT Scan (CT) | Larkin Health Please Visit or Call The Following Facilities.
Physicians
Physicians Treating CAT Scan (CT) | Larkin Health.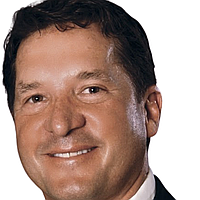 Stephen DePrima M.D.
Interventional Radiology , Neurointerventional Surgery , Neuroradiology
View Profile
---