Our Seniors Deserve The Best Care
Larkin Health Systems offers innovative care for seniors.
Geriatric Medicine
Geriatric Medicine at Larkin Health Systems offers innovative care for senior patients (>70 years of age). We provide high-quality, comprehensive, and patient-centered care including; comprehensive geriatrics assessment, thorough simple technology geriatrics functional assessment, evaluation of audition, vision, falls, urinary incontinence, cognitive evaluation, and polypharmacy. 
Multidisciplinary Approach
A multidisciplinary approach is needed for very complex geriatric patients. At Larkin Health Systems our multidisciplinary team which includes Patient Navigators, Social Workers, Case Managers, Pharmacists, Nurse Practitioners, and Board Certified Physicians all work together to achieve the best possible outcomes for our patients.
Our Patients
We see patients over 70 years of age needing geriatric interventions for any medical condition. Conducting functional assessment and evaluations of Geriatric Syndromes, we are able stratify patients by those at risk of developing complications or those independent and functional. This helps us custom tailor our services to the needs of our patients and provide appropriate transitions of care.
A Culture Of Continuous Improvement
We are able to stay abreast on the most current and preeminent medical practices through a culture of continuous education and research. One of the outstanding features of our Geriatric Medicine department is its interaction with the Internal Medicine Residency program at both of our acute care hospitals (Larkin South Miami and Larkin Palm Springs). Internal Medicine Residents, medical students, nursing students, pharmacy students, nurse practitioners, and physician assistant students all rotate through our Geriatric Medicine department and are provided outstanding education by seasoned professionals.
Research 
Research is also our top priority. This is achieved by collaborating with Nova Southern University through research grants (National Institute for Health) and developing geriatrics pilot programs (HIV in the elderly and Geriatrics Oncology).
APPOINTMENTS & INQUIRES
CALL OR CLICK FOR AN IN-PERSON OR VIRTUAL VISIT.
Facilities
Geriatrics | Larkin Health Please Visit or Call The Following Facilities.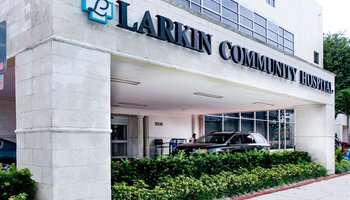 South Miami Campus
Larkin Hospital South Miami
7031 SW 62nd Ave. South Miami, 33143.
Tel: (305) 284-7500 | View
Hialeah Campus
Larkin Hospital Palm Springs
1475 W 49th Pl.. Hialeah, 33012.
Tel: 305-558-2500 | View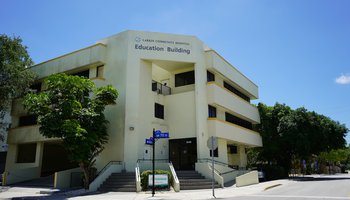 South Miami Campus
Larkin Outpatient Multi-Specialty Center
6140 SW 70th St. South Miami, 33143.
Tel: 305-284-7577 | View