Home »
Epidural Steroid Injection
Epidural Steroid Injection
Minimally-Invasive Treatment For Neck Or Back Pain
What is an Epidural Steroid Injection?
Epidural Steroid Injection is an injection of long lasting steroid ("cortisone") in the Epidural space – that is the area which surrounds the spinal cord and the nerves coming out of it. An epidural injection may be performed to alleviate pain caused by:
A herniated or bulging disk
Spinal stenosis
Other injuries to spinal nerves, vertebrae and surrounding tissues
The injection is delivered into the epidural space of the spine to provide temporary or prolonged relief from pain or inflammation. Steroids, anesthetics and anti-inflammatory medications are typically delivered in an epidural injection. The injection may reduce pain and swelling in and around the spinal nerve roots, as well as around damaged nerves which in time may heal. Our interventional radiologist utilizes guided imagery by fluoroscopy or computed tomography to help target the exact location of pain so the patient can receive the maximum benefit from the injection.
---
How is the injection performed?
It is done either with the patient lying face up or face down. The patients are monitored with EKG, blood pressure cuff and blood oxygen monitoring device. The skin in the back is sterilized with antiseptic solution and then the injection is performed using a CT scan to guide needle placement. After the injection, you are placed on your back or on your side.
Lumbosacral Epidural Injection (Using CT Guidance)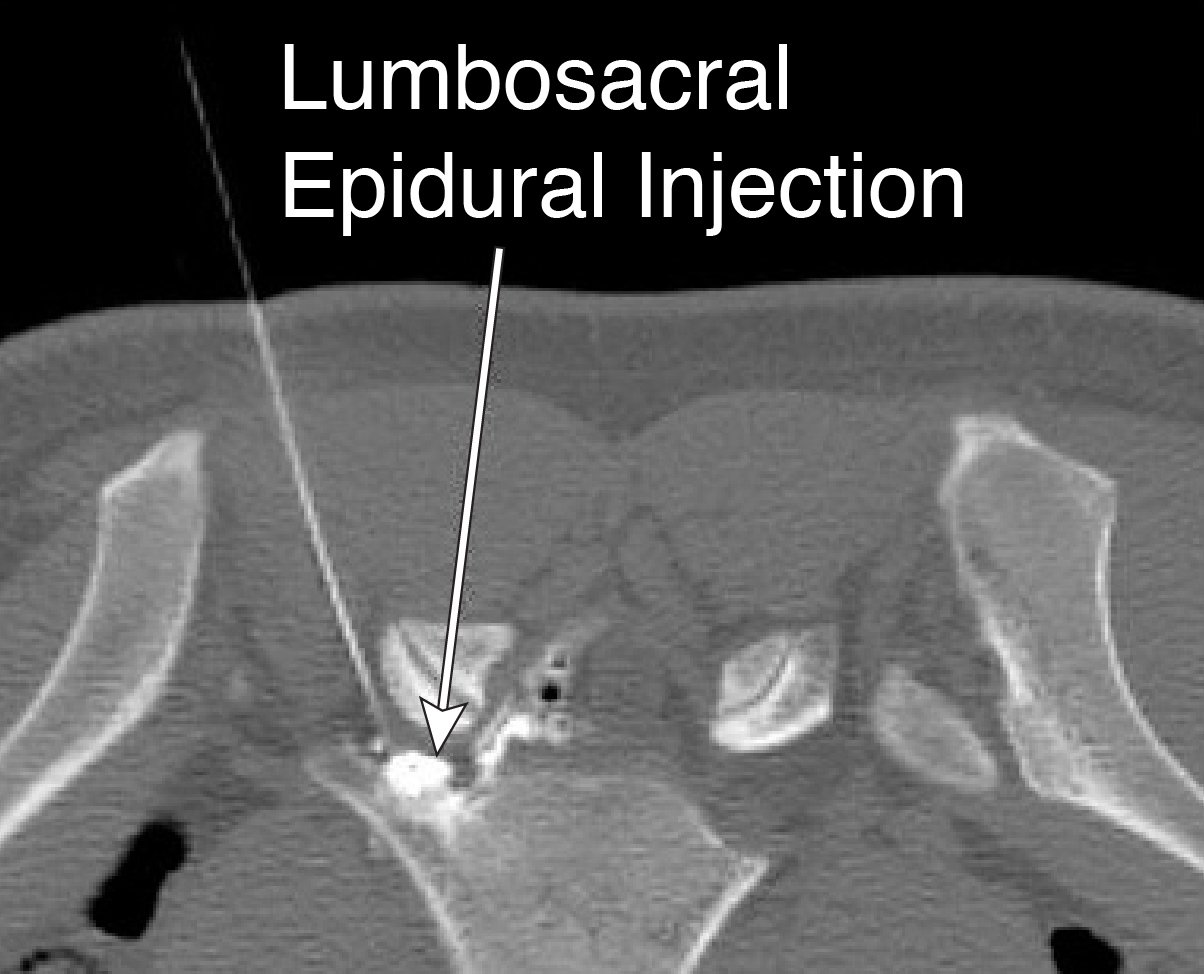 Cervical Epidural Injection (Using CT Guidance)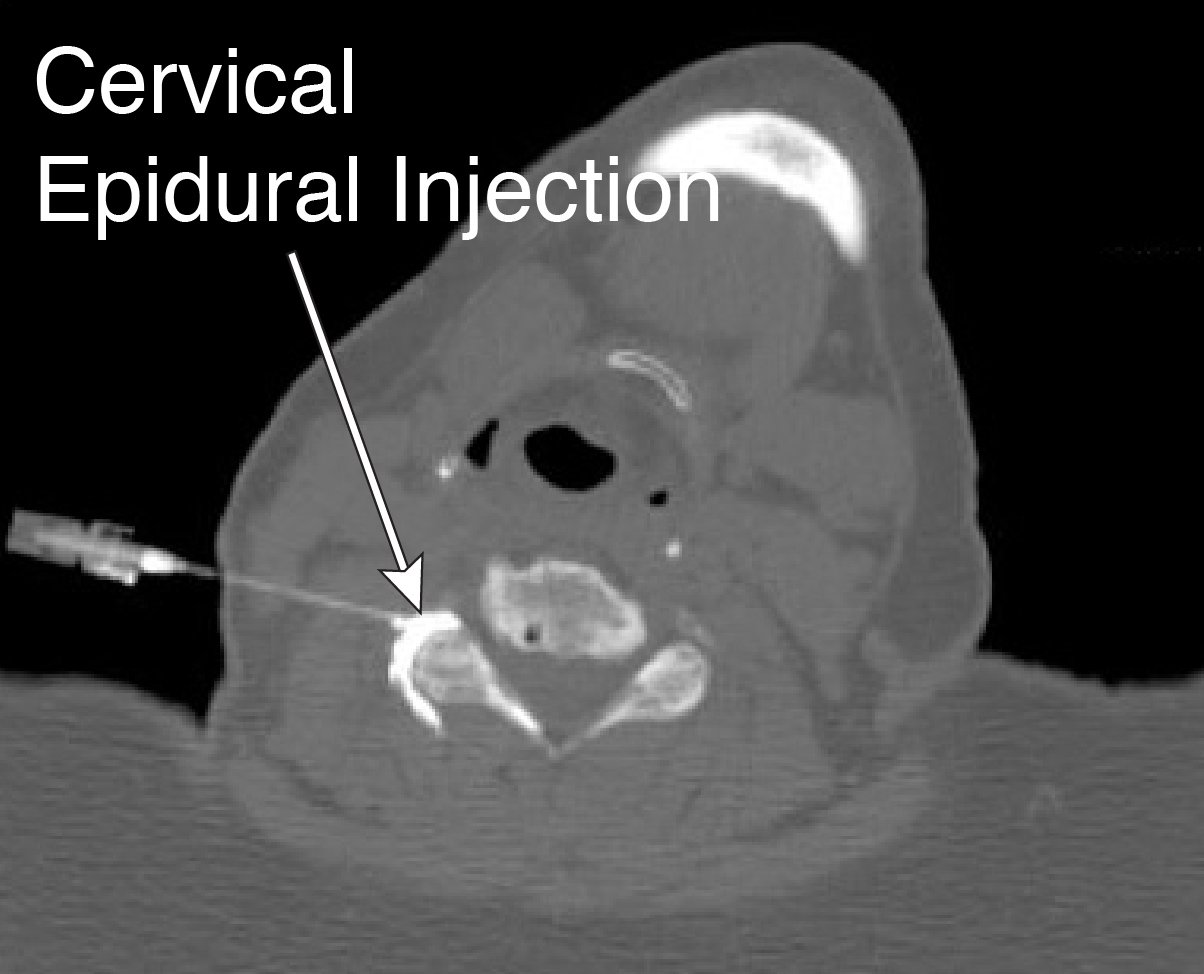 Anatomy Of The Spine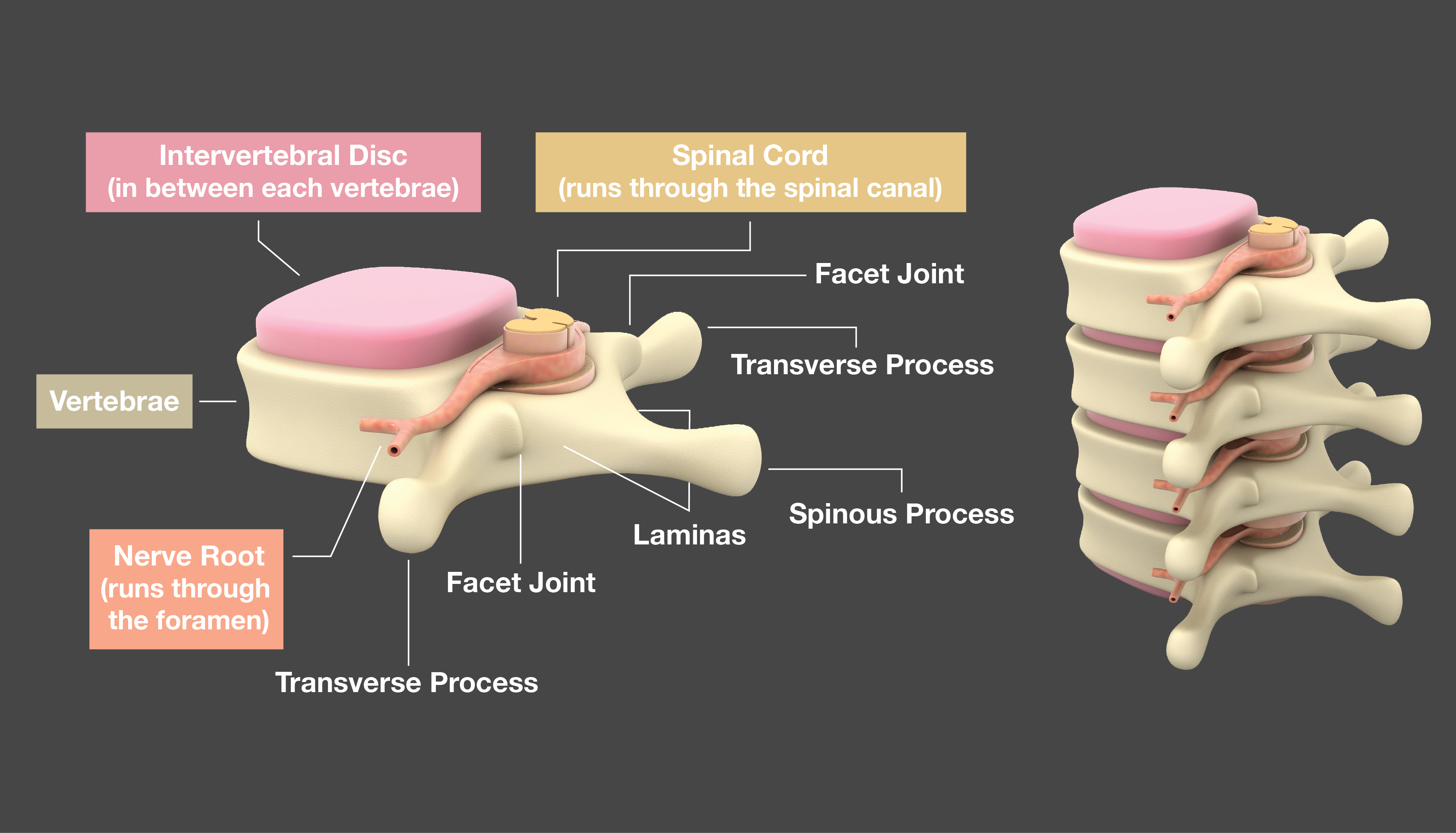 ---
What should I expect after the injection?
Immediately after the injection, you are asked to rest. You may notice that your pain is gone or improved. It may take several days to achieve full improvement. You may have a "sore back" for a day or two. This is due to the mechanical process of needle insertion. You should start noticing pain relief starting the 3rd day or so. A dedicated team of professionals are committed to providing the utmost patient care and comfort, including a recovery unit staffed by experienced interventional radiology nurses.
Facilities
Epidural Steroid Injection | Larkin Health Please Visit or Call The Following Facilities.
Physicians
Physicians Treating Epidural Steroid Injection | Larkin Health.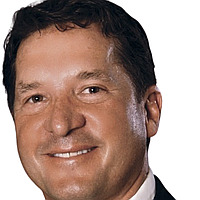 Stephen DePrima M.D.
Interventional Radiology , Neurointerventional Surgery , Neuroradiology
View Profile
---