Miami Neuroscience Center at Larkin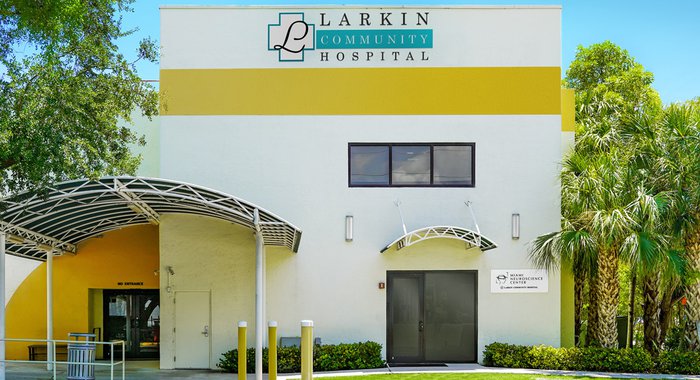 Information
Address: 6129 SW 70 Street, South Miami 33143 FL.
Phone: 786-871-6800
Fax: 786-871-6801
Amenities
About
The Miami Neuroscience Center at Larkin Community Hospital specializes in Gamma Knife Radiosurgery. This 25 member team, led by world-renowned neurosurgeon Dr. Aizik Wolf, has performed over 8000 procedures during the past 20 years. Gamma Knife is a non-invasive state-of-the-art neurological procedure used to treat brain tumors, head and neck cancer, and neurological conditions, such as trigeminal neuralgia and Arteriovenous Malformations performed by amassing an unparalleled level of expertise. 
Website: www.miamineurosciencecenter.com
Search for Services Provided at Miami Neuroscience Center at Larkin
No results found, please try other terms...
B
Back Pain & Spine Disorders
C
Cancer Education and Support