Miami Neuroscience Center at Larkin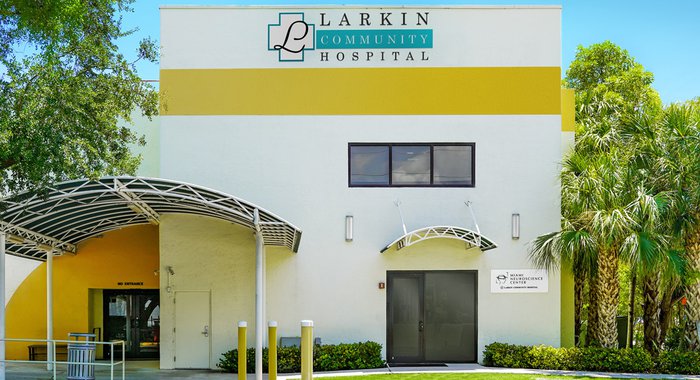 Information
Address: 6129 SW 70 Street, South Miami 33143 FL.
Phone: 786-871-6800
Fax: 786-871-6801
Amenities
About
The Miami Neuroscience Center at Larkin is a state-of-the-art facility treating patients with a wide variety of neurological conditions such as migraine headaches, brain tumors, trigeminal neuralgia, occipital neuralgia, arteriovenous malformations (AVM), herniated discs, and spinal compression and many more, performed by an unparalleled level of expertise. This 25 member team, led by world-renowned neurosurgeon Dr. Aizik Wolf, has performed over 10,000 procedures during the past 20+ years. In order to deliver superior, industry-leading care, our results-driven program makes use of cutting-edge technologies like Gamma Knife®, Zap-X®, and Airo®. Offering a wide range of services, such as stereotactic radiosurgery, neurosurgery, and pain management. We provide thorough and individualized treatment approaches for patients going through pain and significant life events.
Website: www.miamineurosciencecenter.com
Search for Services Provided at Miami Neuroscience Center at Larkin
No results found, please try other terms...
B
Back Pain & Spine Disorders
C
Cancer Education and Support