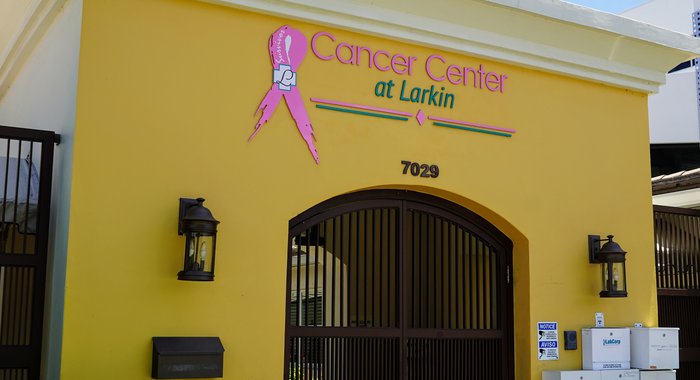 Information
Address: 7029 SW 61st Ave, South Miami 33143 FL.
Phone: 786-456-8399
Fax: 786-456-8390
Amenities
About
The Cancer Center at Larkin specializes in providing the latest advances in the treatment of cancer. It is the home of our Hematology/Oncology Fellowship Training Program. Treatments available at the center include chemotherapy, biologic agents, and endocrine therapy. In addition to traditional cancer treatments, our physicians advocate for the prevention of cancer occurrence and/or recurrence through nutrition, anti-inflammatory, and immune system boosting treatments. The building has very limited free parking, but meters are available in the area.
Search for Services Provided at Cancer Center at Larkin
No results found, please try other terms...
C
Cancer Education and Support
Chemotherapy
G
Genetic Risk Education Service
Gynecologic Oncology
N
Nutrition Counseling & Consultation
Nutrition Counseling & Consultations
P
Pain & Palliative Care
Prostate Cancer