Endocrinology, Diabetes, and Metabolism
Home »
Endocrinology, Diabetes, and Metabolism
A Whole Health Approach to Diabetic Services
Our Endocrinology Clinic is composed of Endocrinologists and Dieticians.
Diabetes Evaluation, Diagnosis and Treatment
Diabetes is a disease that affects your body's glucose levels. This is especially important because glucose, or blood sugar, is what the body uses to fuel the brain and feed the cells that build muscle. If blood sugar is not balanced, it could cause serious health issues. Diabetes is classified by type and is diagnosed by endocrinologists.
Endocrinology: Evaluate, Diagnose and Treat
Endocrinology is a medical specialty that focuses on treating conditions involving the endocrine system. The endocrine system is comprised of the body's endocrine glands, which control the body's hormones. Endocrinologists then treat the conditions that are related to hormonal imbalances in our bodies.
Our Endocrinology Clinic is composed of Board-Certified Endocrinologists and Registered Dietitians that provide expert medical care and education to help you manage your diabetes and diabetic complications. The endocrinologists at Larkin Community Hospital believe in a whole health approach to diabetic treatment.    
For Diabetes Medication Prescription and Refills
Just click the button below.
Appointments & Inquires
Call or click for an in-person or virtual visit.
Services
Diabetic Medications 
Education and Prevention

Physical Activity
Nutritional Diets (Healthy Living By Larkin)
Portion control
Avoiding alcohol and smoking
Choosing and using glucose monitors to test your glucose level daily

Managing blood sugar to control damage to end organs
Monitoring renal function
Weight-loss Surgery (Bariatric Surgery)

Adjustable Gastric Band
Gastric Bypass
Sleeve Gastrectomy (Tube Gastrectomy)
Signs and Symptoms
Numbness or tingling sensations in the hands or feet (Type 2)
Sexual Disorder
Urinating often
Extreme fatigue
Blurred Vision
Constantly hungry or thirsty
Unexpected weight loss (Type 1)
Wounds heal slowly
Diabetic Complications
Cardiovascular disease
Nerve Damage (Peripheral Neuropathy)
Eye damage or complications (Retinopathy)
Skin disorders 
Kidney Disease (Diabetic Nephropathy)
Cerebrovascular Disease
Facilities
Endocrinology, Diabetes, and Metabolism | Larkin Health Please Visit or Call The Following Facilities.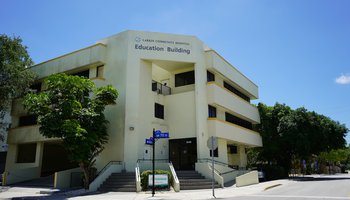 South Miami Campus
Larkin Outpatient Multi-Specialty Center
6140 SW 70th St. South Miami, 33143.
Tel: 305-284-7577 | View
Physicians
Physicians Treating Endocrinology, Diabetes, and Metabolism | Larkin Health.