Pharmacy (Outpatient/ Retail)
Home »
Pharmacy (Outpatient/ Retail)
Fast, Friendly, Affordable.
Pharmaceutical Services for All.
Outpatient Pharmaceutical Services
---
Larkin Palm Springs Pharmacy
Located in the heart of the Hialeah community, Larkin Palm Springs Pharmacy, is a community retail pharmacy providing outpatient pharmaceutical services. We ensure to properly counsel and educate patients, as well as, answer any questions patients might have including proper drug usage and safety.
---
Larkin Behavioral Health Services Pharmacy
Located in Hollywood, Florida, Larkin Behavioral Heath Services (Larkin Hollywood), is a licensed community pharmacy serving mental health patients within our health systems. We are licensed to provide long acting psychotropic injectables to our patients to treat mental conditions such as schizophrenia.
---
What We Stand For
Personal Professional Care and Service
Saving Patients Time and Money
Security and Convenience
Affordable Prices
Pharmacy Hours
Monday - Friday: 10:00 AM – 7:00 PM
Meet Our Pharmacists
Elizabeth Gatsonis, the lead pharmacist at Larkin Palm Springs Pharmacy, has over 25 years experience in helping individuals with their prescription needs. She is dedicated to understanding your health concerns and then working to achieve the best result for your individual situation.
Accurate. Safe. Reliable.
Expert Pharmacists, Over 25 Years of Experience
---
Diabetes Medication
Prescription and Refills
Larkin Palm Springs Pharmacy
Larkin Behavioral Health Services Pharmacy 
Facilities
Pharmacy (Outpatient/ Retail) | Larkin Health Please Visit or Call The Following Facilities.
Hialeah Campus
Larkin Hospital Palm Springs
1475 W 49th Pl.. Hialeah, 33012.
Tel: 305-558-2500 | View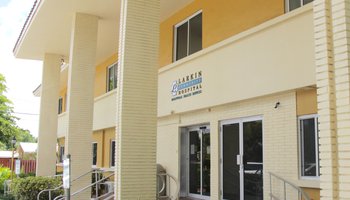 Hollywood Campus
Larkin Hospital Behavioral Health Services
1201 N 37th Ave. Hollywood, 33021.
Tel: 754-777-5600 | View