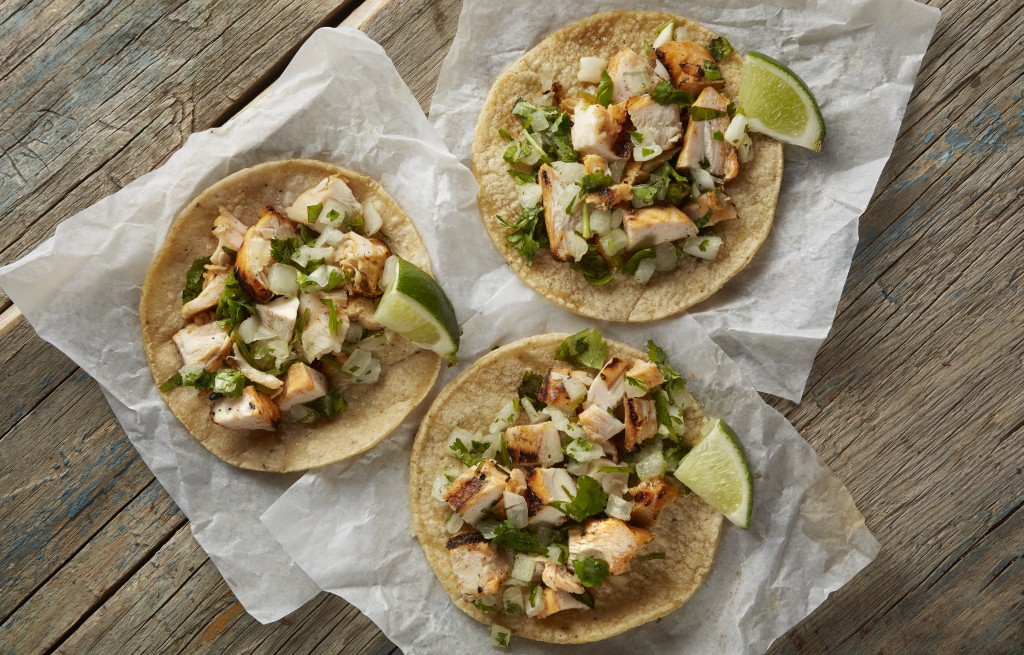 Chicken Tacos With Green Salad And Lime Juice
Serves 2
Ingredients
8 oz raw chicken breast cut in log strips
1/2 tsp minced garlic (available at any supermarket or mince your own garlic cloves)
1 cup pre-cut Mexican vegetables (look for the pre-cut onions, green peppers found at produce section of most supermarkets)
1 small tomato, finely cut
1/4 tsp cumin
Cooking spray
Salt and pepper to taste
Lime juice to taste
4 corn tortillas (6" in)
Instructions
Coat skillet lightly with cooking spray. Add vegetables and cook until golden brown.
Add chicken and cook for a couple minutes.
Add tomato, lime juice, salt, pepper and cumin. Mix well and cook until 4-5 minutes.
While cooking, warm the tortillas in a hot skillet.
Place the tortillas in a plate and fill with the chicken mixture.
Serve with green salad and top with lime juice.
Notes
For the new or busy cook: Buy rotisserie chicken or pre-cooked chicken.
For the more experienced cook: Cut your own vegetables to save money and add freshness.
http://www.larkinhospital.com/healthyliving/