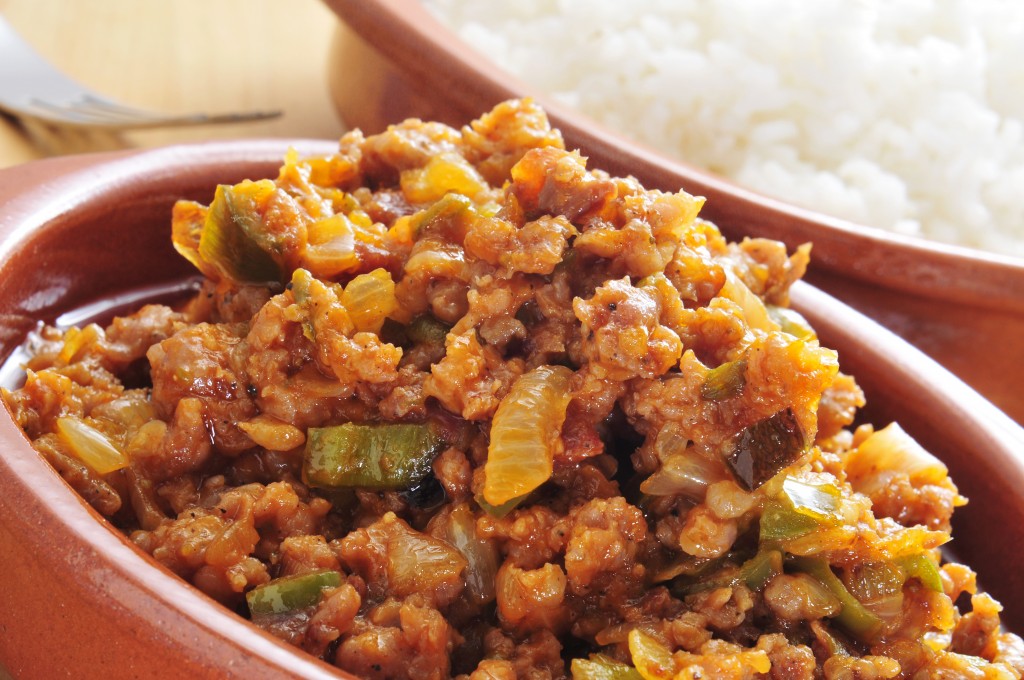 By Su-Nui Escobar, MS, RDN
Health benefits:
As a good Latin, I enjoy our traditional cuisine but as a dietitian, I look for health, so I found a great way to make a lower fat, healthier version of the traditional Chicken picadillo. Chicken is a great source of protein, B vitamins, iron and phosphorus. Adding tomatoes is a great way to prevent iron deficiency anemia which is often seen in kids, pregnant women and older adults. 
Chicken Picadillo
Ingredients
2 TbspExtra Virgin Olive Oil
½ Cup Onion, chopped
2 Garlic Cloves, minced
1 lb Chicken Breast, ground
½ Cup Green Olives, pitted, drained and sliced
2 TbspCapers, drained
1 Can Tomatoes, diced
1 TspSugar
Salt and Pepper, to taste
½ Cup Raisins, seedless
Instructions
Heat oil in a large pot over medium heat.
Sauté onion, stirring occasionally, until softened, 5-6 minutes.
Add garlic and cook 1 more minute.
Add chicken, olives, capers and cook for 5 more minutes.
Add tomatoes and sugar. Simmer, covered, until it thickens for about 10 minutes.
Season with salt and pepper, stir in raisins and cook 5 more minutes.
Serve with a small serving of brown rice.
Notes
Green olives contain vitamin K. If you are using the medication Coumadin, you will need to maintain stable levels of vitamin K. Thus, you need to discuss with your dietitian and health care provider how to incorporate this and other sources of vitamin K into your diet.
If you are diabetic, do not include raisins because of their sugar content.