LARKIN IMAGING CENTERS
MRI / MRA
What is an MRI scan?
Magnetic resonance imaging (MRI) is a method of looking inside the body. Instead of X-rays, the MRI scanner uses magnetism and radio waves to produce remarkably clear pictures of your head, spine, or other parts of your body. An MRI scanner consists of a strong magnet with a radio transmitter and receiver. The MRI produces soft-tissue images and is used to distinguish normal, healthy  soft tissue from pathologic tissue.
Depending on what information your doctor needs, the MRI scan may require the use of a contest-agent given intravenously to assist in visualization of certain structures in your body.
Preparing for an MRI?
No special preparation is needed prior to the exam, unless your doctor has given you other instructions. You will be asked to complete a safety screening form and answer questions pertaining to your medical history. Please wear loose clothing without zippers or metallic parts.
Be sure to remove all:
jewelry
watches
hairpins
glasses
wallets
and other metallic objects
What will happen?
After you have removed all metal objects, the technologist will position you on a special table, and the table will then slide into the scanner. MAGNETOM Symphony's feet-first functionality allows that your head stays outside the magnet during most examinations – with the exception of head or neck scans of course. You will be able to communicate with the technologist during the scan.
For clear pictures, you will be asked to hold very still and relax. In some cases, you will be asked to hold your breath. Any movement, especially of your head or neck (even moving your jaw to talk) during the scan will seriously blur the pictures. While the machine is taking your pictures you will hear rapidly repeating, thumping noises coming from the walls of the scanner. For additional comfort earplugs may be provided. During this time, you should breath quietly and normally but otherwise refrain from any movement, coughing or wiggling. When the thumping noise stops, you must refrain from changing your position or moving about. This whole procedure will usually be repeated several times, and the entire exam ordinarily takes between 15 to 30 minutes to complete.
Same Day Appointments & Inquires
Call or click for an in-person visit.
TMJ (Temparo-Mandibular Joint)
MRCP
BRAIN
PITUITARY GLAND
IAC's (INTERNAL AUDITORY CANAL)
ORBITS
NECK-SOFT TISSUE
PARANASAL SINUSES
FACE
CERVICAL SPINE
LUMBAR SPINE
THORACIC SPINE
CHEST
ABDOMEN
BREAST
SHOULDER
ELBOW
WRIST
HIP
KNEE
ANKLE
FOOT
HAND
UPPER EXT. (NON JOINT)
LOWER EXT. (NON JOINT)
UPPER EXT. (JOINT)
LOWER EXT. (JOINT)
HEAD (CIRCLE OF WILLIS)
NECK (CAROTID)
CHEST (THORACIC AORTA)
SPINE
ABDOMEN (RENAL/ABDOMINAL AORTA)
PELVIS (ILIACS)
UPPER EXTREMITY
LOWER EXTREMITY (RUN OFF)
MRI is a non-invasive and safe test. An MRI works with a strong magnet and radio waves.  You need to tell us if any of the following applies to you or the person that accompanies you into the exam room:
Aneurysm clip(s)
Cardiac pacemaker
Implanted cardioverted defibrillator (ICD)
Electronic implant or device
Magnetically-activated implant or device
Neurostimulation system
Spinal cord stimulator
Cochlear implant or implanted hearing aid
Insulin or infusion pump
Implanted drug infusion device
Any type of prosthesis or implant
Artificial or prosthetic limb
Any metallic fragment or foreign body
Any external or internal metallic object
Hearing aid
Same day appointments, call us today.
Facilities
MRI/ MRA | Larkin Health Please Visit or Call The Following Facilities.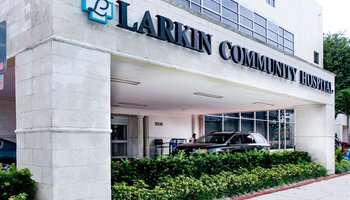 South Miami Campus
Larkin Hospital South Miami
7031 SW 62nd Ave. South Miami, 33143.
Tel: (305) 284-7500 | View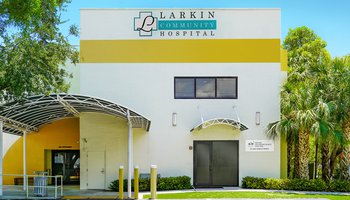 South Miami Campus
Larkin Imaging Center South Miami
6129 SW 70th Street. South Miami, 33143.
Tel: 786-871-6834 | View
Physicians
Physicians Treating MRI/ MRA | Larkin Health.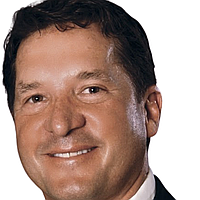 Stephen DePrima M.D.
Interventional Radiology , Neurointerventional Surgery , Neuroradiology
View Profile
---