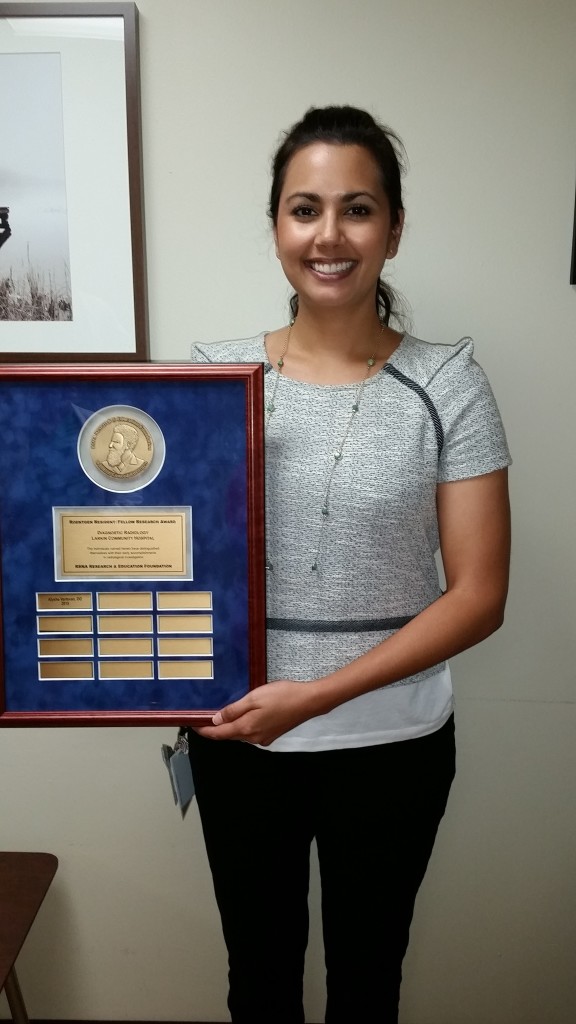 Larkin Community Hospital proudly congratulates Alysha Vartevan, DO, for obtaining the prestigious RSNA Roentgen Resident/Fellow Research Award.
This award recognizes and encourages outstanding residents and fellows in radiologic research as evidenced of the presentations of scientific papers at regional or national meetings, the publication of scientific papers in peer-reviewed journals, the reception of a research grant or any contributions to the success of a research program within the department, and other research activities.
Dr. Alysha Vartevan is a resident in the Larkin Community Hospital Diagnostic Radiology Residency Program. Congratulations Alysha! To learn more about residency programs at Larkin Community Hospital, visitwww.graduatemedicaleducation.org.