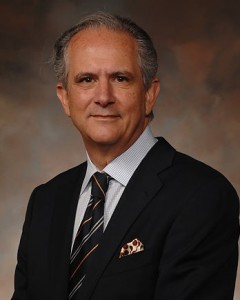 Larkin Community Hospital is proud to announce that Dr. Alejandro Chediak has been selected to receive the 2014 Nathaniel Kleitman Distinguished Service Award from the American Academy of Sleep Medicine!  Dr. Chediak serves as the Program Director for the Sleep Medicine Fellowship at Larkin Community Hospital.
Dr. Chediak was selected for this distinction in recognition of his longtime contributions to the AASM and lasting impact on the sleep field. In addition to providing essential leadership as an AASM president, Dr. Chediak has been a leading advocate for the field of sleep medicine by serving as the AASM delegate to the American Medical Association (AMA) House of Delegates, encouraging membership support of the AASM political action committee (PAC), leading the Florida Sleep Medicine Society, and meeting with legislators on Capitol Hill to discuss sleep-related legislative initiatives affecting patient health care and public safety.
The award presentations will be made on Monday, June 2, 2014, at the morning plenary session of the SLEEP 2014 28th Annual Meeting of the Associated Professional Sleep Societies, which is at the Minneapolis Convention Center. Congratulations, Dr. Chediak!