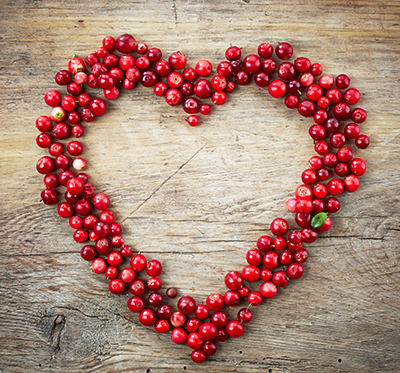 At this time of year, many people are anxious about the best gifts to give or planning holiday meals. However, few gifts are better than the gift of good health. There are simple gifts and meal ideas with which you can promote a healthier lifestyle among your loved ones.
Diabetes Mellitus is a common condition when your blood glucose (sugar) rises higher than normal. Type 2 Diabetes Mellitus is when your body becomes resistant to the effects of Insulin. This condition is the most common and typically involves adults who are overweight. Type 1 Diabetes Mellitus is when the body stops making Insulin and typically involves children or young adults.
According to the American Diabetes Association (ADA), "18.8 million people have the diagnosis of Diabetes Mellitus and 7 million people with the disease remain undiagnosed." American Diabetes Association also states that, "in 2010, approximately 1.9 million people in the United States were diagnosed for the first time." The disease is becoming more common in other countries as a result of sedentary lifestyle, high sugar, and obesity-inducing diets of more affluent nations. Dr. Misha Denham, Endocrinology Fellowship Director at Larkin Community Hospital, states, It's amazing how quickly diabetes is spreading. I believe diabetes will make up roughly 15% of the planet by 2020."
Symptoms that may be from Diabetes include, increased urination, change in vision, increased thirst, tingling or pain in the arms or legs. Complications from Diabetes Mellitus can include: loss of feet, heart disease, or stroke. If you or a loved one have these symptoms, you should schedule an appointment with a doctor.
Avoiding, preventing, or lessening the impact of Diabetes is simple. There are many perfect gift ideas and holiday meal ideas exist for the holiday to prevent or minimize Diabetes in the form of leading a more active lifestyle and healthy eating.
An active lifestyle helps prevent or minimize Diabetes. People who exercise more often can lose weight, which helps the body utilize Insulin more effectively. Ask your doctor before physical activity and see what limitations you may have. The American Diabetes Association recommends aerobic exercise and strength training. Aerobic exercise involves long sustained activity that increases your heart rate. Fun aerobic activities include: dancing, bicycling, rollerblading, swimming, or even gardening. Great gift ideas for increasing aerobic activities include: bicycles, new sneakers, jump rope, a soccer ball, a tennis racket, or even gardening equipment. Strength training involves lifting or moving weights over a short distance. Gifts ideas for strength training include: free weights, resistance bands, or even heavy gardening equipment.
A healthy diet also prevents and minimizes Diabetes. Proper diet reduces the amount of calories that are stored as fat and how much Insulin your body needs to lower blood sugar. Adding colorful vegetables to your meal is a great way to increase nutritional value. Minimizing starchy vegetables such as potatoes, rice, or yucca. Eat smaller portions and focus on conversations with friends more than the food. Try to have foods that are roasted in a shallow pain instead of fried. Have frequent, small healthy snacks with raw vegetables before having big meals, so you do not overeat. Consume alcohol in moderation; alcoholic drinks are a common source of excess calories. If you overindulge in food and drink, do not feel badly. Instead, decrease the amount of food consumed for the rest of the day, focus on conversations with family and friends, and try to exercise.
Finally, if you or your loved ones have Diabetes Mellitus, there are some simple pointers for helping managing the disease. Make sure to check your blood sugars in the morning when you awaken, before meals, and before bedtime. Try to keep a written log of what your blood sugars are. If you experience blood sugars below 70mg/dL or above 300mg/dL call your physician. Keep your Insulin in the refrigerator. When handling Insulin vials or pens, be gentle and make sure not to shake or drop the container. Insulin is a sensitive chemical that can become denatured easily.
While Diabetes Mellitus is a common disease that can have serious consequences for you and your loved ones, this disease can easily be prevented or managed. If you or your family has further questions or concerns, please schedule an appointment with your doctor. The holidays are an exciting time and everyone can give and receive the gift of good health.
Happy Holidays from the Endocrinology Department at Larkin Community Hospital!