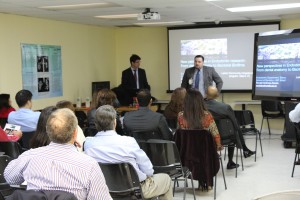 The American Dental Association's Commision on Dental Accreditation (CODA) met Thursday January 30th, 2014 for their annual Winter Session and has granted Larkin Community Hospital initial accreditation for their Advanced Education in General Dentistry 1+1 Residency Program.
This Dental Residency consists of a 12-month program with an optional second year 12-month program with emphasis on hospital dentistry and advanced clinical techniques. The program has a comprehensive multidisciplinary core curriculum with an emphasis on public health dentistry through affiliated community health centers.
Recently Larkin Community Hospital has established affiliation agreements with Universidad Garcilazo de la Vega and Universidad de Ciencias Aplicadas in Lima, Peru.  
For more information about our AEGD residency Program please contact:   Dr. Bertram I. Moldauer Program Director Advanced Education in General Dentistry and Chairman of Endodontics Larkin Community Hospital 5996 SW 70th Street, South Miami, Fl. 33143 Main: 
(305)-284-7500
    Fax: 
(305)-284-7542
Email: 
bmoldauer@larkinhospital.com