According to Imaging Technology News, three new studies presented at the 113th annual meeting of the American Urological Association (AUA) highlight the effectiveness of magnetic resonance imaging (MRI) in the diagnosis and management of prostate cancer. The studies concur that the use of MRI in the diagnosis of prostate cancer is increasing, and brings added value to screening and surveillance.
Prostate Health Index and Multiparametric Magnetic Resonance Imaging to Predict Prostate Cancer Grade Reclassification in Active Surveillance: When used together, multiparametric magnetic resonance imaging (mpMRI) and Prostate Health Index (PHI) may be useful for decreasing the burden of prostate biopsies in men on active surveillance (AS), according to Johns Hopkins researchers. While both mpMRI and PHI have shown independently to be valuable in predicting prostate cancer grade reclassification (Gleason score >6) in patients enrolled in AS, researchers at Johns Hopkins aimed to identify the value of combining them for the purpose of predicting grade reclassification at the next AS biopsy.   "In recent years, we've seen a growing body of research that supports the use of mpMRI in prostate cancer management," said Loeb. "These studies confirm the value of using this modality when possible, both for initial diagnosis and subsequent follow up as part of active surveillance protocols. They also show the potential for combining mpMRI with markers, such as the prostate health index, to reduce the number of biopsies."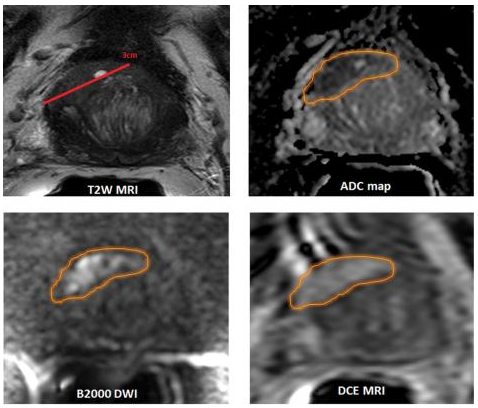 Larkin Imaging Centers has several locations throughout Miami-Dade County for your convenience. To schedule an appointment please call us at 786-871-6834. In addition, if you want to learn more about the American Urological Association please visit www.aua2018.org. You can also read the complete article by clicking here.