Hollywood Pavilion participated in the 25 Year Anniversary of Recovery Month which promotes the societal benefits of prevention, treatment, and recovery for mental and substance use disorders.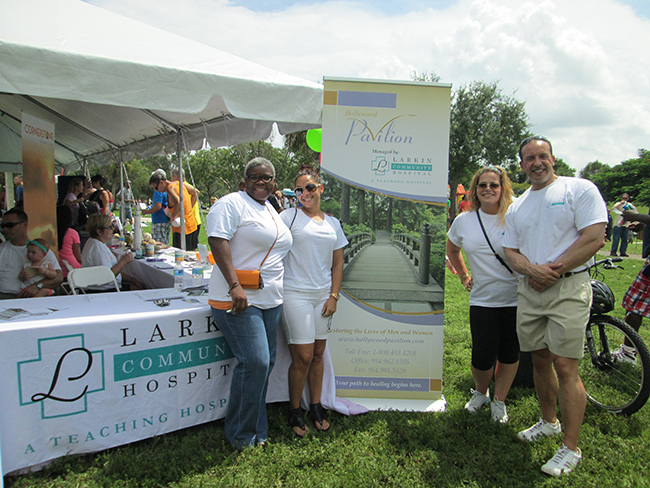 The National Recovery Month is a national observance that educates Americans on the fact that addiction treatment and mental health services can enable those with a mental and/or substance use disorder to live a healthy and rewarding life.
This year's theme, "Join the Voices for Recovery: Speak Up, Reach Out," encourages people to openly speak up about mental and substance use disorders and the reality of recovery, and promotes ways individuals can use to recognize behavioral health issues and reach out for help.  
About Hollywood Pavilion:
For 40 years, Hollywood Pavilion has remained a dependable solution for men and women who are overwhelmed by the stress of daily living. Their primary goal is to return a healthier, motivated individual to family and to community. Hollywood Pavilion is uniquely dedicated to the inpatient and outpatient treatment of psychological issues for both adult men and women over the age of 18.
Inpatient Care:
The Inpatient Programs include Mental Health Treatment, treatment for returning Military personnel, Specialized Treatment for Women, and WiiT – all in a physically safe environment that is non-threatening and emotionally supportive to those who entrust themselves to our care. Hollywood Pavilion provide the safety and comfort you and your family may be seeking.
Intensive Outpatient Program:
The Intensive Outpatient Program is a comprehensive clinical program in a group setting. Hollywood Pavilion has specialty programs for trauma, addiction and mental health.