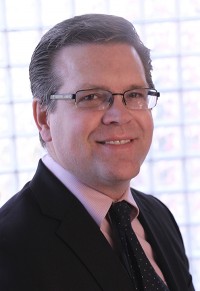 Congratulations to Dr. Jonathan Coffman, PhD, in recognition for his research "Ion torrent sequencing detected changes in gut microbiota from omega-3-rich diet" in ICAAC 2014 - Interscience Conference on Antimicrobial Agents and Chemotherapy.
ICAAC, the premier conference on antimicrobial agents and infectious diseases, showcases the latest-breaking science and lectures from top researchers from around the world. This conferences provides a rare opportunity to bring together the field's foremost leaders to discuss the state of infection control and prevention on a global scale.
Dr. Coffman commented, "The case study showed us that Ion Torrent DNA sequencing was a cost-effective way to analyze micro biota changes due to diet, and the fact that we now have a clinical researcher at the hospital, Marcos Sanchez-Gonzalez, MD, PhD, means that we can expand our study and perform similar studies with a larger number of patients. "
Click Here to read the full Article.