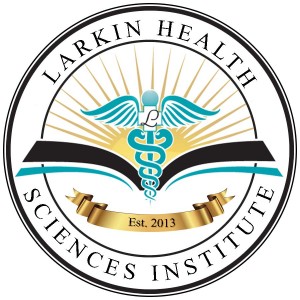 Larkin Community Hospital Congratulates Dr. Jonathan Coffman on his invitation to present at the 114th General Meeting for the American Society for Microbiology with his research in "Ion Torrent Sequencing of 16S rDNA Revealed the Eubacterial Diversity of Feces from Four Wild Duck Species: Anas strepera, Aythya americana, Anas carolinensisandBucephela albeola and its Implication to Contaminated Reclaimed Water".
Larkin Community Hospital is pleased to congratulate and honor the achievements of Dr. Jonathan Coffman and his graduate student, Thomas Strong. They have been invited to present at the 114th General Meeting for the American Society for Microbiology, May 17-20, 2014 in Boston, Massachusetts. ASM is based in the United States, and has 43,000 members throughout the world, one-third of whom live outside the United States. It is the largest life science professional organization in the world.
Dr. Coffman's student, Thomas Strong presented his initial research at the Southeast Regional ASM meeting at Auburn University and his dedication to the project has resulted in the ASM Student Travel Award to the International Meeting in Boston this year.
Throughout the history of medicine there has been an awareness of animal to human transmission of disease, and the etiological pathogens have been collectively described as zoonoses1. Water fowl and wild birds have been identified as reservoirs for the virus Influenza A2,3; a highly mutable and infectious pathogen that infects avian and mammalian species4. Ducks are observed in a multitude of fresh water sources including ponds, water fountains and pools where they can defecate; bacteria have been shown to be distributed through aerosols from ornamental fountains5,6 and reclaimed water dispensed through an irrigation system7. Humans may also have direct contact with ducks and their excrement through the recreational sport of duck hunting8. Ducks can also shed pathogens near chicken farms or other animals—such as pigs—that have access to outside areas. An avian influenza A virus (H7N7) epidemic in the Netherlands in 2003 thought to be initiated from a migratory water fowl resulted in the culling of 30 million poultry in an area of the country where freerange poultry farming was common9. Due to the migratory nature and unrestrained behavior of the wild duck, Aythya Americana, our study set out to investigate the bacterial microbiome of a wild duck and to identify its bacterial flora relative to the same bacterial species that have been reported to cause disease in farm animals and humans.