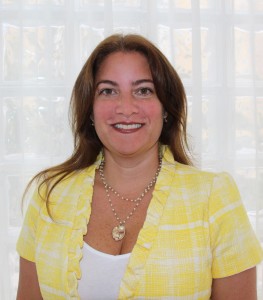 Larkin Community Hospital is happy to announce the appointment of Mercedes Perez De Salazar, DNP, MBA, MSN, RN, NE-BC, Vice President of Patient Care Services and Chief Nursing Officer. Ms. Perez has served as Patient Care Manager for Baptist Hospital of Miami from 2006 to 2012, and then as the Dean of the School of Nursing at the University of Southernmost Florida until 2014. 
"We are excited to welcome Mercedes to the Larkin team and look forward to her leadership in our continued efforts to provide the best patient care to our community," said Sandy Sosa-Guerrero, CEO of Larkin Community Hospital. 
Perez earned a Post-Master of Nursing Education and a Master of Nursing Healthcare Administration from Barry University.  In addition, Perez earned an MBA in Healthcare Administration & Policy from the University of Miami, a Bachelor of Nursing from Barry University and a Doctorate in Nursing Practice from University of Miami.   She is an active member of several professional associations, including the National League of Nurses and Sigma Theta Tau International.