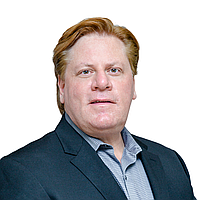 Graham Mouw M.D.
Specialties: Neurosurgery.
Dr. Graham Mouw is Board Certified Neurosurgeon, Chairman of Neurosurgery at Larkin Community Hospital Palm Springs Campus, and Founder of the Motion Spine Institute at Larkin. Dr. Mouw is a nationally recognized leader in motion preservation spinal surgery and spinal restoration. Dr. Mouw is a neurosurgeon dedicated to spinal restoration and motion preservation. He has pioneered techniques in order to restore the spine to a more natural state in order to relieve pain and suffering. Most surgeons emphasize spinal "fusion" where bones are fused together creating a rigid state without the natural motion of the spine. Dr. Mouw is able to utilize the newest technologies, many of which he has pioneered, to restore the spine to a more natural state with full motion. Dr. Mouw completed a prestigious complex spinal surgery fellowship at the University of California San Francisco (UCSF) and was a Dean's Scholar at USC Keck school of Medicine. He holds the first world patent for a Total Lamina Replacement system and was one of the first Doctor's in the world to develop mobile device Apps fot telecommunication with a Doctor. Dr. Mouw was a former faculty member of one of the best hospitals in America, the Cleveland Clinic. He has lectured at international forums, appeared on NBC, PBS, radio, and published extensively. Dr. Mouw is the leading expert in motion preservation spinal surgery in the United States.
Dr. Graham Mouw is available at the following facilities:
---
Education and Certification
Medical School: University of California Keck School of Medicine
Residency & Fellowship:Neurological Surgery Residency University Hospitals of Cleveland/Case Western Reserve University, Spinal Reconstruction fellowship University of California, San Francisco (UCSF) (San Francisco, California)
---
Languages
---
Larkin South Campus Medical Office Building (Main)
For more information or to make an appointment, please contact his Dr. Mouw's office directly.
For Appointments:
Office: 305-830-0730
https://miamineurosciencecenter.com/
Schedule: Monday - Friday 8:30 AM - 5:00 PM
---
Insurances
Aetna (CM, MA)
Avmed (CM, MA)
BCBS (CM, MA)
Careplus (MA)
Cigna (CM, Marketplace)
Doctors Health Care (MA)
Health Options (CM, MA, Marketplace)
HealthSun (MA)
Humana (CM, MA, MC)
Medica (MA)
Medicaid fee-for-service (MC)
Medicare fee-for-service (MA)
MMM of Florida (MA)
Molina (MA, MC, Marketplace)
Preferred Care Partners (MA)
Simply (MA, MC)
Sunshine/Allwell/Ambetter (MC, MA, Marketplace)
United Healthcare (CM, MA)